New partner on board: lexoffice becomes partner of Mertus
We are very pleased to introduce lexoffice as a new partner of Mertus. With lexoffice, freelancers and companies can digitalize several office tasks and simplify their daily work. lexoffice offers you the possibility to create invoices, digitally capture receipts and partially automate your accounting with just a few clicks. You can link your bookkeeping directly to your account and set transfers from lexoffice to appointments. Account transactions are automatically assigned to your receipts and you can save customers and suppliers for repeated transactions.
For you as a freelancer there is Mertus 20% discount on the fees for lexoffice in the first 12 months. You can find more info about this further down in the article.
In the practical lexoffice dashboard you have your finances at a glance. You can see outstanding transfers and due invoice receipts, your liquidity development is displayed and you can see how much profit you have for the selected period.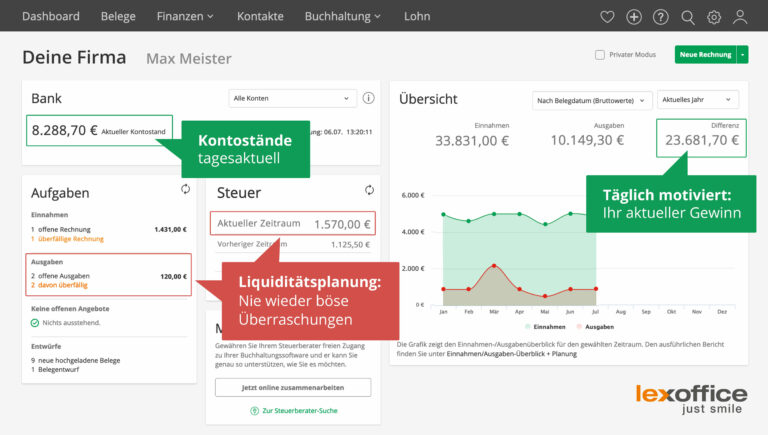 Through Mertus, freelancers receive a 20% discount on the cost of lexoffice for the first 12 months. To get the special discount, you have to register with lexoffice via this link. You do not need an extra discount code.
We at Mertus are convinced users of lexoffice ourselves and can absolutely recommend the software. You save time, costs and especially nerves!