After you fill out and submit the form, you will receive the PDF directly to your email inbox.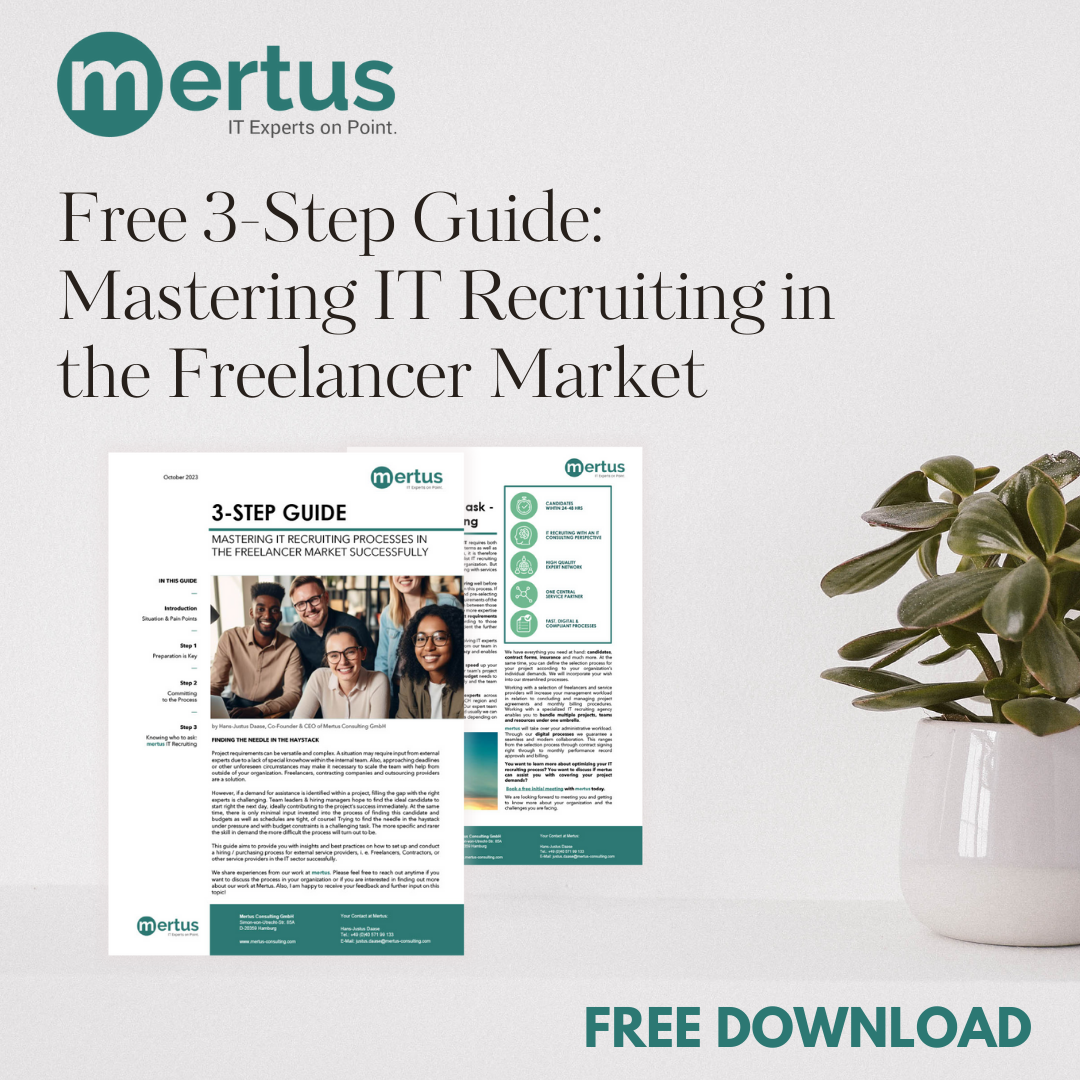 IT experts for your projects.
Are you looking for support for your IT projects? Your roadmap is not progressing?
We help you and provide the right IT experts & teams!
Mertus compared to conventional solution approaches:
For example, finding permanent employees, overtime & rescheduling project goals.
IT personnel consulting by Mertus
Receive fast, flexible and professionally tailored IT support from Mertus.
This is how it works - IT experts in 4 steps
Our team at Mertus specializes in providing highly qualified IT freelancers for your projects. Our seamless process allows you to find the best professionals in the shortest time possible. Learn more about our unique 4-step process:
1. Definition of needs & requirements
Our first step is the comprehensive recording of your requirements. Here, we place particular emphasis on quality and therefore rely on employees with sound IT know-how. We make sure that we fully understand your needs in order to present you with the right freelancers for your IT project.
2. Introduction of suitable IT specialists
Once we know your requirements, we set about finding the best IT specialists for your project. Thanks to our extensive network and database, we can regularly present qualified candidates within just 48 hours. We select carefully to ensure that the freelancers presented meet your requirements.
At Mertus, the decision-making power is in your hands. You have the opportunity to determine the selection process and get to know the candidates personally. Once you have found the perfect match for your project or team, we will assist you with further planning and organization. We handle contractual issues in a goal-oriented, fast and completely digital manner.
4. Kick-off of the collaboration
The final step in our process is the kick-off meeting, where all parties get together and the collaboration officially starts. We place great importance on a smooth transition so that your project can be successfully implemented. Our focus is always on efficient and productive collaboration.
This is what companies that work with us say: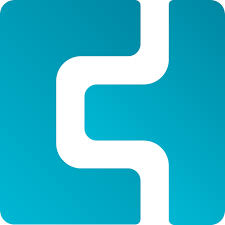 Marco Verhoeven
Found & CEO | Catch GmbH
With Mertus, we always have specialists on hand for the areas that we cannot cover internally. Thanks to the fast processing and the large pool of experts, our projects - even with very specific requirements - could always be started very quickly and completed successfully. I can recommend Mertus without hesitation!
Meyline Haun
Member of the Executive Board | 2do digital GmbH
Our request was for a Shopware Fullstack Developer on senior level, full time, at a reasonable hourly rate and available immediately. What sounds like a hardly solvable challenge, the team of Mertus Consulting was able to realize within a very short time thanks to an excellent network. Thanks to the professionalism, the warm and friendly communication and our absolute satisfaction, we will turn to Mertus Consulting again any time we need it.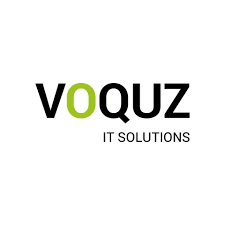 Ramin Amiri
COO Managing Director | VOQUZ Digital Experts GmbH
I find the cooperation with Mertus very motivated, open and trusting. You are to the point and efficient.
Frequently asked questions